MCHD ANNOUNCES THE NEW CHIEF OF EMS
MCHD ANNOUNCES THE NEW CHIEF OF EMS
February 20, 2019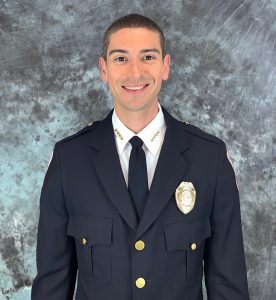 CONROE – After an extensive search, Montgomery County Hospital District is proud to announce James Campbell as its new Chief of EMS, effective immediately. Chief Campbell is formerly Assistant Chief of EMS Operations and will work alongside former Chief Jared Cosper in a transitional process until both individuals believe Chief Campbell is set up for success.
Chief Campbell has a true passion for EMS and welcomes the challenge of this new role within MCHD.
"When I think about our crews, our leadership team, our core values, and our mission I am excited for what the future holds, " he said. "We have great support from our Board of Directors, first responder organizations, and hospital partners that contribute to our successful collaborative healthcare model. With our genuine commitment to excellence and passion to be the best, I know that together we can all help shape what the future of EMS looks like for Montgomery County and beyond."
Chief Campbell joined MCHD in June of 2018 from the City of Celina Fire Department, where he served as the EMS Captain for four years. He helped to develop an EMS system in one of the fastest-growing cities in the DFW Metro area. In May of 2018, he received the City of Celina Employee of the Year Award for his efforts and contributions to the community. He began his EMS and Fire career in 2002 in Fayetteville, North Carolina. Upon returning to Texas in 2008, he joined the City of Celina Fire Department. Chief Campbell is currently pursuing a Bachelor's Degree in Emergency Health Sciences from The University of Texas Health Science Center.
Montgomery County Hospital District's mission is to care for the indigent and provide EMS services while protecting the interest of taxpayers and ensuring long-term stability through fund development.  For more information about the Montgomery County Hospital District please go to www.mchd-tx.org.