Chief Financial Officer – Brett Allen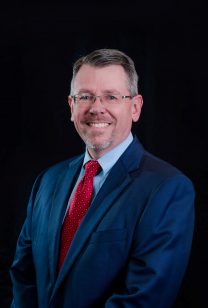 Mr. Allen joined the District in May 2011 from US Oncology, where he worked with physician practice, claims and electronic medical records. Mr. Allen's experience also includes working with the Memorial Hermann Healthcare System, CHRISTUS Health, engineering and contracting firm, and Shell Oil.
As the Chief Financial Officer for MCHD, Mr. Allen is responsible for the custody of the District's resources, the fiscal record keeping and maintaining compliance with Federal, State and Local Rules and Regulations. He is responsible for preparing and managing the annual budget, overseeing the District's payroll, billing, and advises management of long-term financial planning goals for the organization.
Mr. Allen is a Certified Public Accountant with a Masters Degree in Accounting from the University of Houston and a BA in Finance from Southwest Texas State University.