MCHD, MCPHD & TXFNE PARTNER TO BRING OUT-OF-HOSPITAL FORENSIC NURSING TO MONTGOMERY COUNTY
MCHD, MCPHD & TXFNE PARTNER TO BRING OUT-OF-HOSPITAL FORENSIC NURSING TO MONTGOMERY COUNTY
July 31, 2019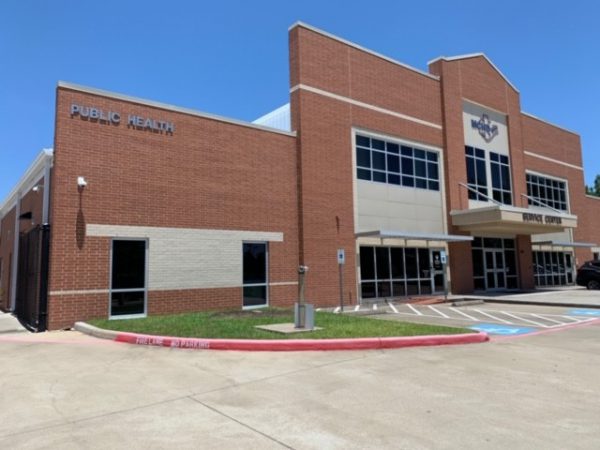 CONROE – Montgomery County Hospital District and Montgomery County Public Health District are proud to announce a partnership with Texas Forensic Nurses Examiners (TXFNE) to bring an out-of-the-hospital option to survivors of sexual assault, physical abuse or human trafficking. The Montgomery County Public Health Clinic is providing a space where survivors can be seen by a certified SANE nurse 24 hours a day, 7 days a week – free of charge. Sexual Assault Nurse Examiners (SANE) nurses are specially-trained in forensic nursing to provide superior evidence collection for criminal cases.
Until recently, in Montgomery County, medical forensic exams have only been available at one hospital. However, when someone experiences these types of abuse, whether it be at the hands of a stranger, spouse or a human trafficker, they do not always require emergency medical care, nor do they want to go to a hospital emergency room.
This new and better option for survivors of sexual assault and physical abuse is something MCHD Chief Operating Officer Melissa Miller is passionate about.
"To be able to provide a service within the public health clinic that could alleviate even a little bit of the pain inflicted during a sexual assault or provide even a small amount of comfort to the survivor is a service worth having," Miller said. "We want our community to know that great resources are available; we are here to help."
In the MCPHD clinic, the forensic nurse can not only provide the forensic exam needed for evidence collection, but other immediate needs such as prophylaxis for sexually-transmitted infection, HIV and pregnancy, as well as an overall physical assessment for the patient's well-being. The patient will also be connected with other resources to help them in the recovery process, physically and mentally – all outside of a hospital setting and free of charge to the patient.
To increase chances for a criminal conviction, it is imperative to collect the evidence needed for a case as soon as possible, although it is the survivor's choice to contact law enforcement. If the person chooses not to involve law enforcement immediately, the evidence will be held in a secure location for a period of 2 years to give them the option to come forward at a later time. If the person chooses to report the crime to law enforcement, TXFNE will provide law enforcement, including the district attorney's office, with the evidence needed to proceed with a criminal case, in addition to being specially-trained to testify if needed.
TXFNE's Chief Operating Officer and forensic nurse Dr. Khara Breeden was inspired to create her non-profit service after hearing the story of a sexual assault survivor traveling to 5 different hospitals and a different county before being able to obtain a proper forensic exam.
"Part of our mission has always been to meet the patient where they are and not where we are," Breeden said. "We are a compassionate, caring and patient-centered service that strives to do the best thing for sexual assault and physical abuse survivors. Sometimes the patient's words are the most important piece of evidence we collect. We're here to listen."
Montgomery County Hospital District's mission is to care for the indigent and provide EMS services while protecting the interest of taxpayers and ensuring long-term stability through fund development.  For more information about MCHD, please go to www.mchd-tx.org.
Montgomery County Public Health District's mission is promoting a healthy, resilient community through health education, disease prevention, clinical services, and emergency preparedness.  For more information about the Montgomery County Public Health District please go to www.mcphd-tx.org.
Texas Forensic Nurses Examiners' (TXFNE) mission is to provide comprehensive medical forensic exams with superior evidence collection by coordinating community collaboration and a victim-centered response for those affected by physical and or sexual violence, closing the gap between medical and legal management. For more information about TXFNE, please go to http://www.txfne.com/.