Car Seat Event
March 2, 2018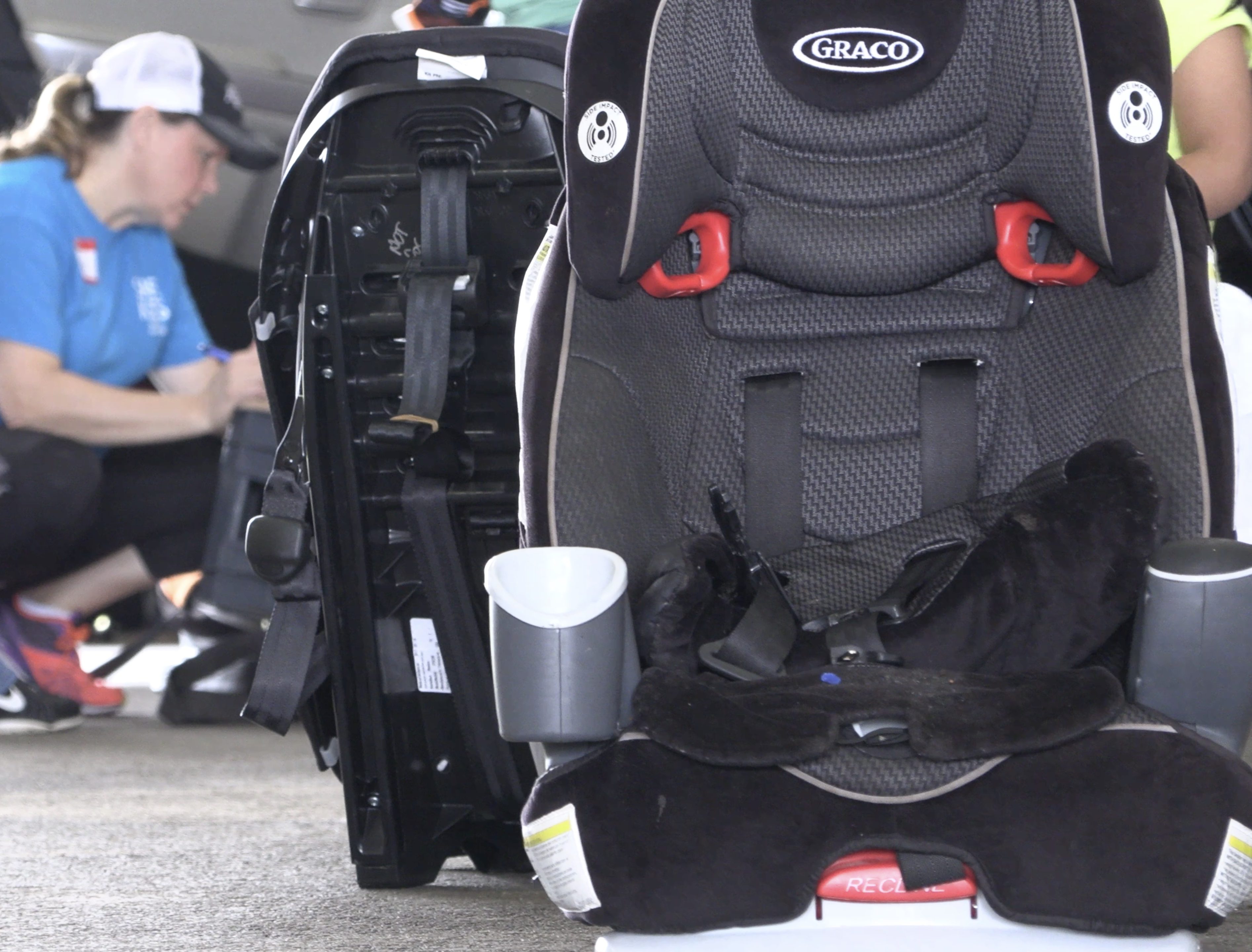 Over 77 families were able to provide safer transportation to their children thanks to the Free Car Seat and Safety Check event hosted by Montgomery County Hospital District and its community partners at A.V. "Bull" Sallas Park in New Caney.
Safe Kids Greater Houston, Texas Children's Hospital, Montgomery County Sheriff's Office, Jim Clark Commissioner Precinct 4 and Tree of Life Lutheran Church all joined forces to educate parents and outfit 77 cars, some with multiple car seats. Parents or guardians watched a presentation given by MCHD Outreach Coordinator Ashton Herring that demonstrated the proper ways to face and fit infants and children in car seats based on height and age.
Herring also showed stats and videos that detailed the consequences improper car seat installation and positioning. After this insightful and sobering presentation, parents who brought their children, were given car seats and assigned a certified car seat installation technician who spent the rest of the time properly fitting each child and installing each car seat in the back seat.
Volunteers worked one-on-one with parents, looking at car manuals, climbing into cars, checking the slack and movement of safety belts on the car seats and following up by making sure the car seat restraints sat properly on each child to further reduce the probability of injury in the event of an accident.
A Centers for Disease Control and Prevention study showed that motor vehicle injuries are the leading cause of death among children in the United States. Another study found that in one year 618,000 children from ages 0-12 rode in vehicles without the use of a child safety seat, booster seat or a seat belt at least some of the time.
MCHD, Safe Kids Greater Houston and its other partners for the Free Car Seat Safety Event are all working to put a dent in those statistics in Montgomery County.