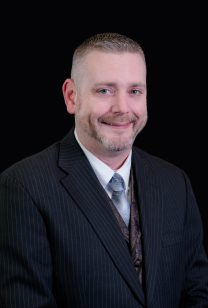 Mr. Chance was elected to the MCHD Board of Directors and began serving in January 2019. Mr. Chance was born and raised in Southeast Texas and spent much of his time in Center, Texas. After high school, he enlisted in the U.S. Marine Corps before moving back to the Houston area and attending what would become Lone Star College Kingwood for his EMT. In 2007, he obtained his Paramedic license while working for MCHD.
Mr. Chance has a Bachelor of Applied Arts and Sciences from Sam Houston State University where he graduated Cum Laude. Since 2012, he has served as Professor and Clinical Coordinator for the Lone Star College Montgomery EMS program. He also serves as one of the National Registry Representatives for Southeast Texas and is an independent contractor with the Montgomery County No-Refusal program.
Mr. Chance is married with a wonderful eight-year-old son. The family resides in Willis, Texas. He is active in the Houston Livestock Show and Rodeo and currently serves in the Sports Medicine Committee and is the Chairman for the Rodeo Operations Committee.