Chris Grice, Treasurer, Precinct 3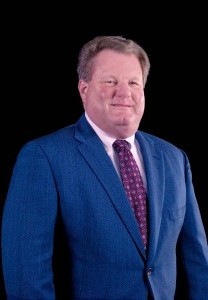 Chris Grice was elected as an MCHD Board of Director in 2014. He serves as the Treasurer for the board. Grice joined the Amegy Private Bank in April of 2005 to present as team leader for Private Banking managing Northwest Harris County and Montgomery County, Texas.
Prior to joining Amegy Bank he was employed at Whitney National Bank-Houston from September 2004 to April 2005, JP Morgan/Chase-Houston in Private Banking from November 1985 to June 2004, Klein Bank-Houston from February 1983 to November 1985, Heights State Bank-Houston from February 1982- February 1983, Monroe Bank & Trust-Aberdeen, MS from August 1980- January 1982, and Citizens National Bank-Meridian, MS. from May 1978- August 1980.
He graduated from Mississippi State University with a Bachelor of Science degree in Finance in May of 1978. He also graduated from the Mississippi School of Banking in May of 1983 and the School of the Banking of the South in May of 1987.
Actively involved in Rotary Club of the Woodlands, Former Director of Municipal Utility District 387; Former Director of Lone Star Family Health Center, Montgomery County, Texas; Former Director of Health Care Alliance of Montgomery County; Board of Directors of Grace Point Counseling Center.